burgers. bites. functions
Eat Yard specialise in tasty treats, made fresh to order and perfect to eat on the go.
Given our location, our food is ideal when you're attending your next event at Badlands Bar.
Whatever your dietary needs, we've got you covered with a range of vegan, vegetarian and gluten free options available in addition to the ever-popular boneless Southern Fried Chicken.
tasty bites
and
good vibes
For your next function, we also do a range of amazing platters that will wow your guests and keep them fuelled up for the night ahead. Check out our function menu and drop us a line to see how we can help.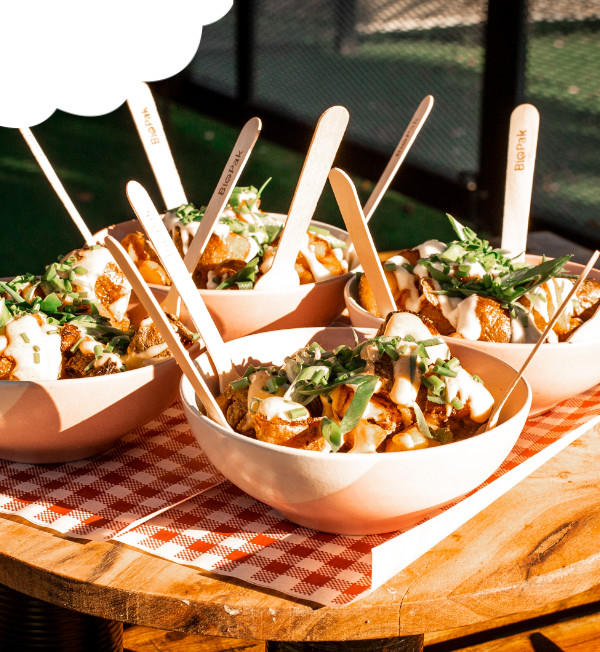 flavourful functions
We cater for all styles and size events, from large cocktail parties to smaller groups, functions and parties.
share the good times